Don't have the time or money for expensive spa treatments? Well....do it yourself at home! A long while back, I posted a few do-it-yourself beauty treatments, so I thought it might be time for some more.
FACIAL MASK: Mix 1 tablespoon dry clay with 1 egg yolk, 1/4 of a mashed avocado and
enough witch hazel to create a smooth mixture. Mud dries excess sebum while the egg yolk and avocado replenish lost moisture. Witch hazel tones. Clay is available in powder form at any health food store.
WRINKLE REDUCER: Believe it or not, banana is wonderful as an anti-wrinkle treatment.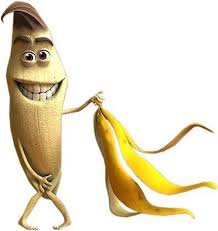 Mash 1/4 banana until very creamy. Spread all over face and leave for 15-20 minutes before rinsing off with warm water. Follow with a dash of cold.
Gently pat dry.
MOOD ENHANCER BATH: Who couldn't use a little pick me up every now and then? Add 1/4 cup of pure vanilla extract to a warm bath. Vanilla has the ability to lift spirits and revive.
Take a handful of pine needles and place them in the foot of old panty hose. Knot around the faucet and let the pine hydrate under running bath water.
You'll feel better!
So treat yourself to a little spa day at home! YOU DESERVE IT!!!